Sup Homies. Welcome to Home Slice!
After a lifetime of taste testing and countless hours spent on the OneBite app, we've decided to take our love of pizza to the next level and open a new kind of pizza shop in Central PA. Home Slice is a fun welcoming neighborhood spot where strangers become homies and where we can all come together to do good.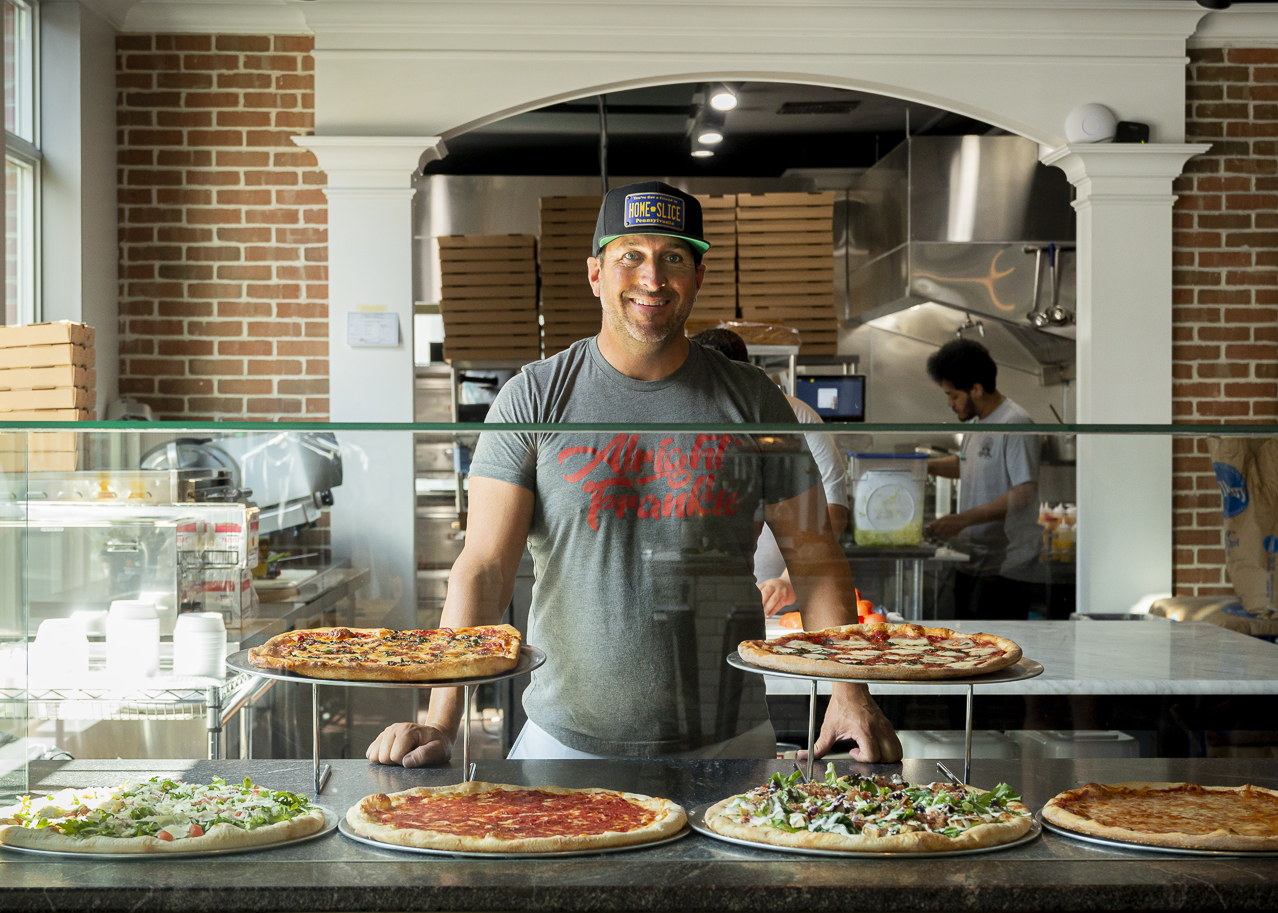 Because we understand that a pizza is only as good as its ingredients, we use the best. One bite and we think you'll taste the difference between us and everyone else. On top of using fresh premium ingredients and authentic Italian flavors, we aren't afraid to mix it up with new recipes. Make sure you check out our social media for pizza of the day specials each week.
Whether you're looking to grab takeout on the way home, sneak in a late night ice cream fix or watch the game with your homies, Home Slice is your spot. We're looking forward to meeting you and showing you why there's no slice like Home.
Catch you on the flip side!
— Matt